It wasn't what I would call the ideal flight.
We chose to land in Malaga and take a coach into Granada. I have nothing against the only way is Essex, BUT, imagine being on a plane where 90% is caucasian, from Essex, has bad hair extensions and one woman with butt implants...
Okay Okay, I know, it's Ramadan and thou shall not judge (haha)
We landed, and we waited for our coach, which was very easy and simple to book. We got to Malaga and changed our ticket time as we landed well in advanced the time of our coach journey. We used the ALSA service, which is the national express of Spain.
When arriving to Granada coach station, our hotel was a ten minute taxi drive. We stayed at the beautiful Hotel Catalonia Granada.
Great service, great room, lovely stay, would definitely recommend it.
The hotel was approximately a twenty minute walk into the centre and then a further ten minutes to start our journey by foot to various attraction points.
On our first day, we started to explore straight away. We were walking and then I spotted a stair way. Yes, I went up it.. So far so, we ended up at the peak of the town. Over looking the rustic buildings and cobbal floors, it was a beautiful day in Granada!
We did a lot of research before we went to Granada as we knew there would be much more to there than just the al Hambra Palace!
We actually ended up visiting majority of the palaces and courtyards on our first day! We paid 5 euros and we got into them however, I will be honest, it is not the same as having someone there and explaining the beauty of it. If you have an interest in Islamic history, you will feel blessed to have a tour guide as they go in depth of who, what and where!

A few things we would recommend before your travels is:
Pack comfortable shoes! Everyone says this however the roads are mostly of cobble and when you are climbing *exaggerating a little* but walking up hill, you will 100% appreciate good foot wear. I had a lot of blisters even though I thought my sandals were comfortable!
Book a tour guide for the various sites you want to visit (A list of places available below)
Prior to our trip I did not think we really needed one, however, the one we did have was full of much knowledge and I left with a fountain of unknown knowledge.
SIESTA! The Spanish are famous for their siesta time so majority of the town closes (including tours and sites) between 14:00-17:00
Residence of Aixa, wife of Sultan Muhammad XI
TRAVEL AND STAY
Coach/Bus Service: https://www.alsa.com/en/web/bus/home
Hotel: HOTEL CATALONIA or the other hotel we were inclined to stay in was VINCCI ALBAYZIN
Tour Guide: https://www.viator.com/tours/Granada/Private-tour-into-Alhambra/d554-5819P69
There are much cheaper ones available however to be honest, I think it was worth it.
 
PLACES TO VISIT:
 
Palacio Dar al-Horra - Residence of Aixa (Aisha) Wife of Sultan Muhammad XI
Casa Horno de Oro - Moorish-Style Residence - This Casa was stunning! However, they had some type of exhibition on so I didn't manage to get any pictures.
El Bañuelo- Arab Baths (Hammam)
If you choose to go with a tour guide, they stop in various small places to give you some more information of the place.
Opening times for these places: 9:00-14:15 and 17:00-20:15
Al Bayzin - A small town where now the masjid of Granada is situated next to Mirado St Nicholas.
Carrera Del Darro- The route to al Bayzin
FOOD
To be honest, due to it being Ramadan, we did not venture to many places however the place where we enjoyed the most (and halal) was a little restaurant called 'La Puerta de Syria'. Authenticate and delicious Arabic food. There were other resturants running a long the same road however to be honest, this was our favourite!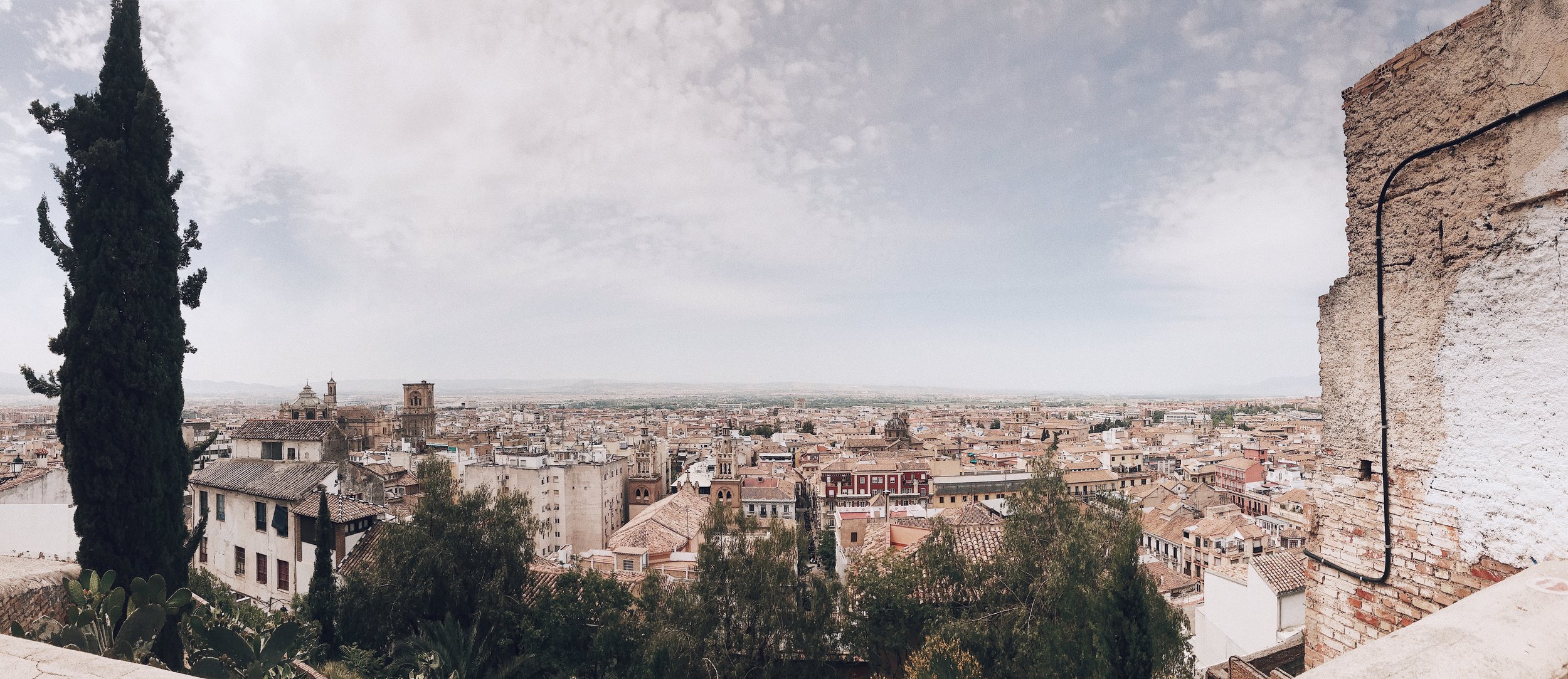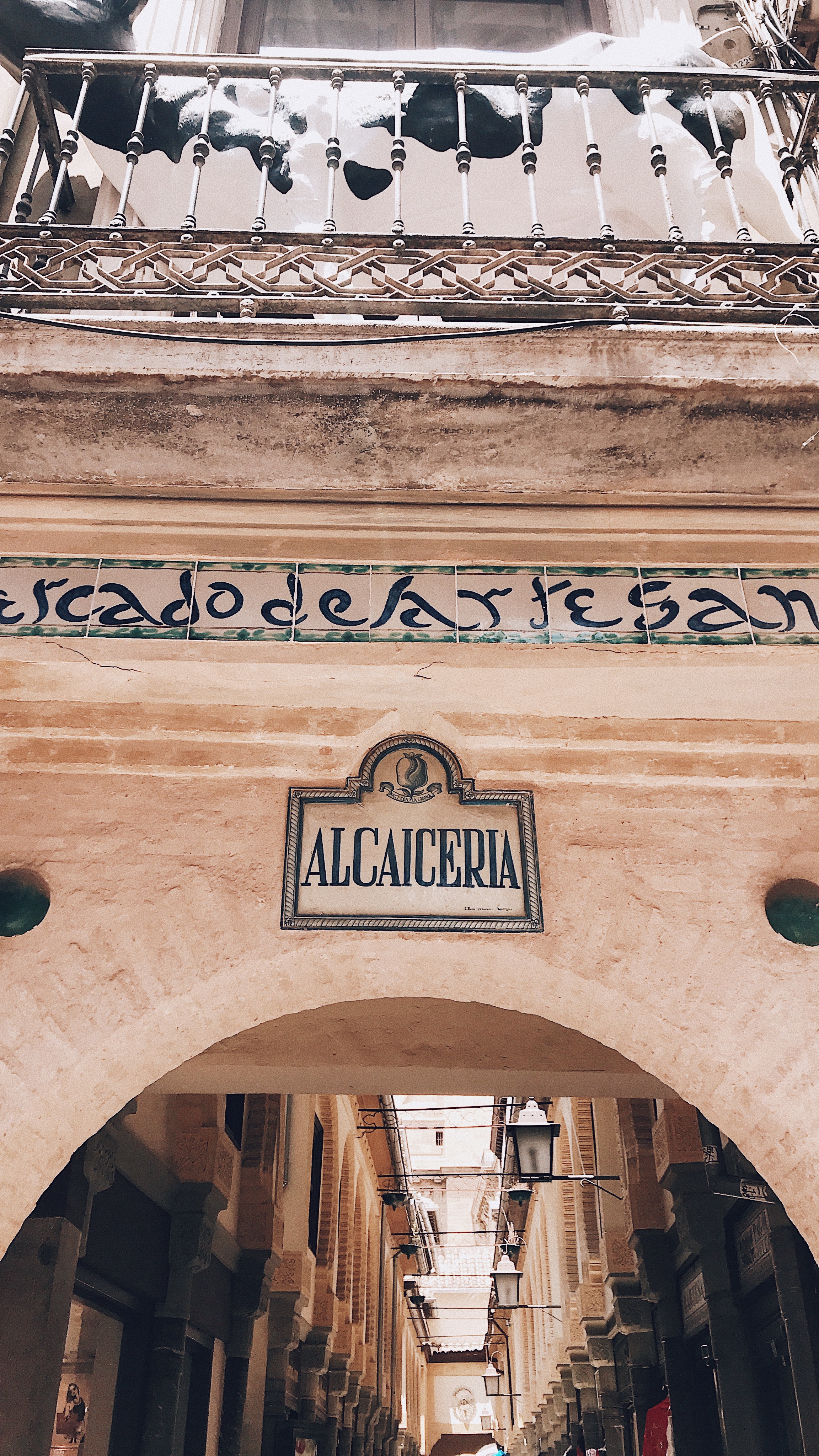 ALCAICERIA- Arab spice market - The oldest market in Granada.
PLAZA NUEVA - High Street with Sephora (lol)
PATIO DE LOS PERFUMES - A lovely perfume store and Rose Garden.
We had an amazing time in Granada. It was calm, peaceful and the locals were really lovely. Much recommended destination especially if you would like to get a feel of Islamic history!